I am so back to blogging and have alot to catch up on before the end of the year, but with my job being put on hold again thanks to the pandemic and the harsher restrictions, I have more time to blog again! (Which beats staring at the same four walls constantly.)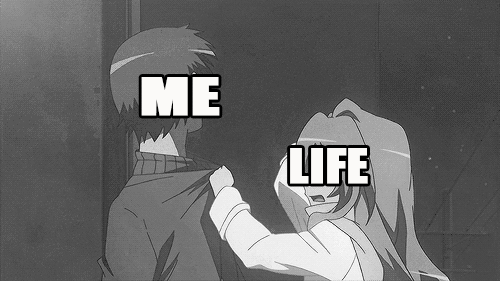 Anyway I thought what better way to start the festive season then by doing my own take on the 12 Days of Anime, now I know there are so many variations of these on social media and I could join one of them but I am kinda crap at keeping up so thought I create my own that I can take my time with. Now originally I was going to do the 25 days but had to shorten it as work just ate away my time at the beginning of the month, so it's now the 12 Days of Anime, which is okay!
December will always be my favorite time of the year, with it's sparkling lights and bright decor, I just love the whole look and feel of Christmas, 2020 has been a right curve ball of the year that kept getting worse, but I won't let that stop me from celebrating a time of year that I adore and I do want to end this year on a positive note…hopefully…especially with 2021 still looking as bleak.
I just wanted a simple and quiet way to celebrate and if you want to join you can! Just drop me a comment or tweet to let me know so I can check out your lovely posts!
The 12 Days of Anime, What's involved?
All you have to do is write about anything really!
Just 12 short posts for 12 days and they can be about anything.
I just wanted something short and simple that anyone can jump in and do, bring some cheer and spirit as this Christmas will be different for many many people. I just wanted to create something that will help others be distracted from the whole horrid situation that we are all in. I won't be celebrating Christmas with family due to my family living so far away from me so am hoping this will somewhat cheer me up!
There's no time limit so you can do this at your own pace and can start whenever you want too, You can even do this on social media too, just use #howanimestuffworks
That's all there is to it!
Anyway I see you all next post!!
If you want to read more stuff from me then don't be afraid to check out my blog to read my most recent stuff, or looking below for some more posts. Also if you want to support How Anime Stuff Works, please consider buying me a KOFI, you can even show your support by liking or sharing this page!!!