Welcome to the start of my 12 Days of Anime! For those of you that just spotted this, the 12 Days of Anime is a simple and small celebration to celebrate all the good and awesome anime that we received this year and in the past!
Lets be honest this year hasn't been the best on all fronts, but when it came to anime there was alot to offer, 2020 was filled with amazing productions and originals across all streaming platforms. Netflix came in like the dark horse that it is and released stunningly beautiful production with studios MAPPA, Orange, and Powerhouse Animation to name a few. Crunchyroll expanded it's library even further with it's partnership with WEBTOON, and Funimation kept hitting with it's revival of a classic. So when it came to Top Anime Of 2020 there was alot for me to choose from.
Top wrap up the year I choose 5 of my Top Anime of 2020, I came up with my own top 10 anime across genre, platform, and country. My list also consists of some awesome classics and some new hits, So, settle in and check out my Top Anime of 2020 below: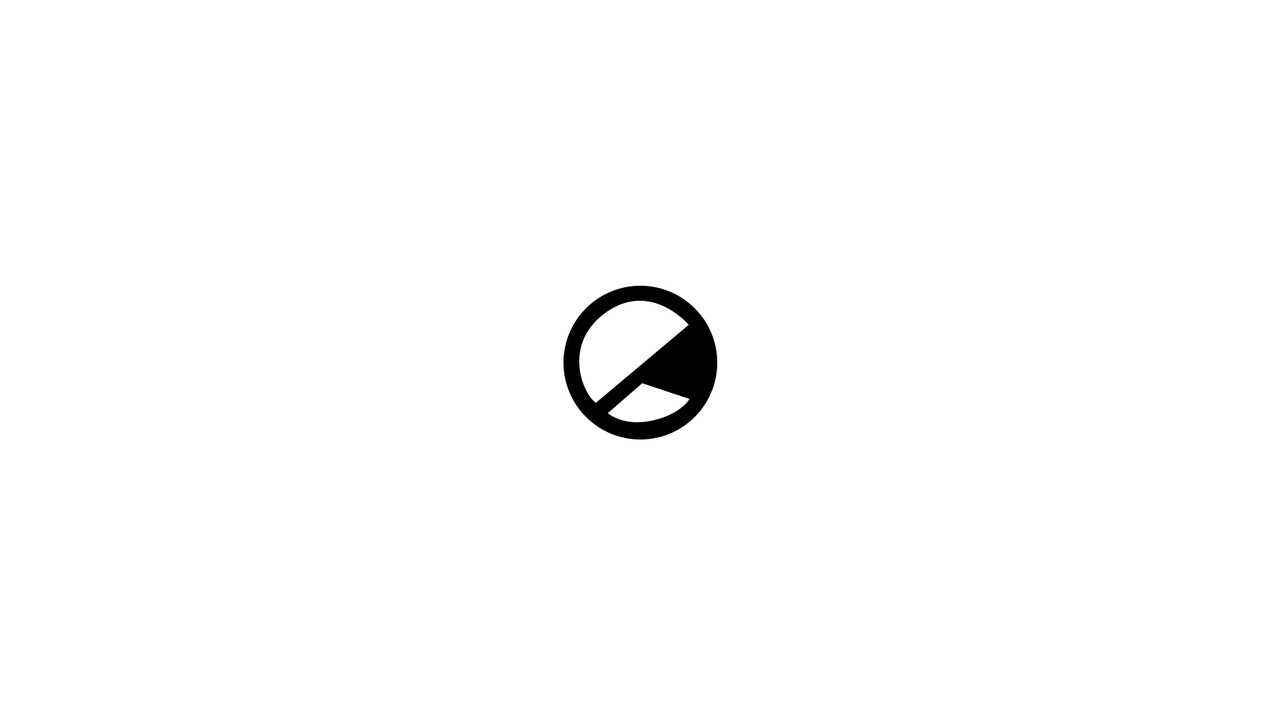 1.Fullmetal Alchemist Brotherhood.
"In order for something to be obtained, something of equal value must be lost."
Alchemy is bound by this Law of Equivalent Exchange—something the young brothers Edward and Alphonse Elric only realize after attempting human transmutation: the one forbidden act of alchemy. They pay a terrible price for their transgression—Edward loses his left leg, Alphonse his physical body. It is only by the desperate sacrifice of Edward's right arm that he is able to affix Alphonse's soul to a suit of armor. Devastated and alone, it is the hope that they would both eventually return to their original bodies that gives Edward the inspiration to obtain metal limbs called "automail" and become a state alchemist, the Fullmetal Alchemist.
Three years of searching later, the brothers seek the Philosopher's Stone, a mythical relic that allows an alchemist to overcome the Law of Equivalent Exchange. Even with military allies Colonel Roy Mustang, Lieutenant Riza Hawkeye, and Lieutenant Colonel Maes Hughes on their side, the brothers find themselves caught up in a nationwide conspiracy that leads them not only to the true nature of the elusive Philosopher's Stone, but their country's murky history as well. In between finding a serial killer and racing against time, Edward and Alphonse must ask themselves if what they are doing will make them human again… or take away their humanity.
Where To Watch: Netflix, Funimation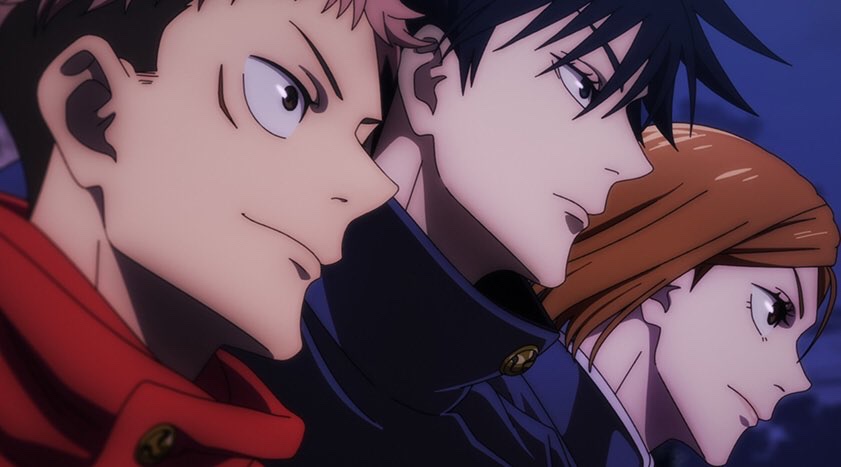 2. Jujutsu Kaisen.
Itadori Yuuji is a boy with tremendous physical strength, though he lives a completely ordinary high school life. One day, to save a classmate who has been attacked by curses, he eats the finger of Ryomen Sukuna, taking the curse into his own soul. From then on, he shares one body with Ryomen Sukuna. Guided by the most powerful of sorcerers, Gojou Satoru, Itadori is admitted to Tokyo Metropolitan Jujutsu Technical High School, an organization that fights the curses… and thus begins the heroic tale of a boy who became a curse to exorcise a curse, a life from which he could never turn back.
Where To Watch: Crunchyroll
3. Fruits Basket (2019)
Tooru Honda has always been fascinated by the story of the Chinese Zodiac that her beloved mother told her as a child. However, a sudden family tragedy changes her life, and subsequent circumstances leave her all alone. Tooru is now forced to live in a tent, but little does she know that her temporary home resides on the private property of the esteemed Souma family. Stumbling upon their home one day, she encounters Shigure, an older Souma cousin, and Yuki, the "prince" of her school. Tooru explains that she lives nearby, but the Soumas eventually discover her well-kept secret of being homeless when they see her walking back to her tent one night.
Things start to look up for Tooru as they kindly offer to take her in after hearing about her situation. But soon after, she is caught up in a fight between Yuki and his hot-tempered cousin, Kyou. While trying to stop them, she learns that the Souma family has a well-kept secret of their own: whenever they are hugged by a member of the opposite sex, they transform into the animals of the Chinese Zodiac.
With this new revelation, Tooru will find that living with the Soumas is an unexpected adventure filled with laughter and romance.
Where To Watch: Crunchyroll, Funimation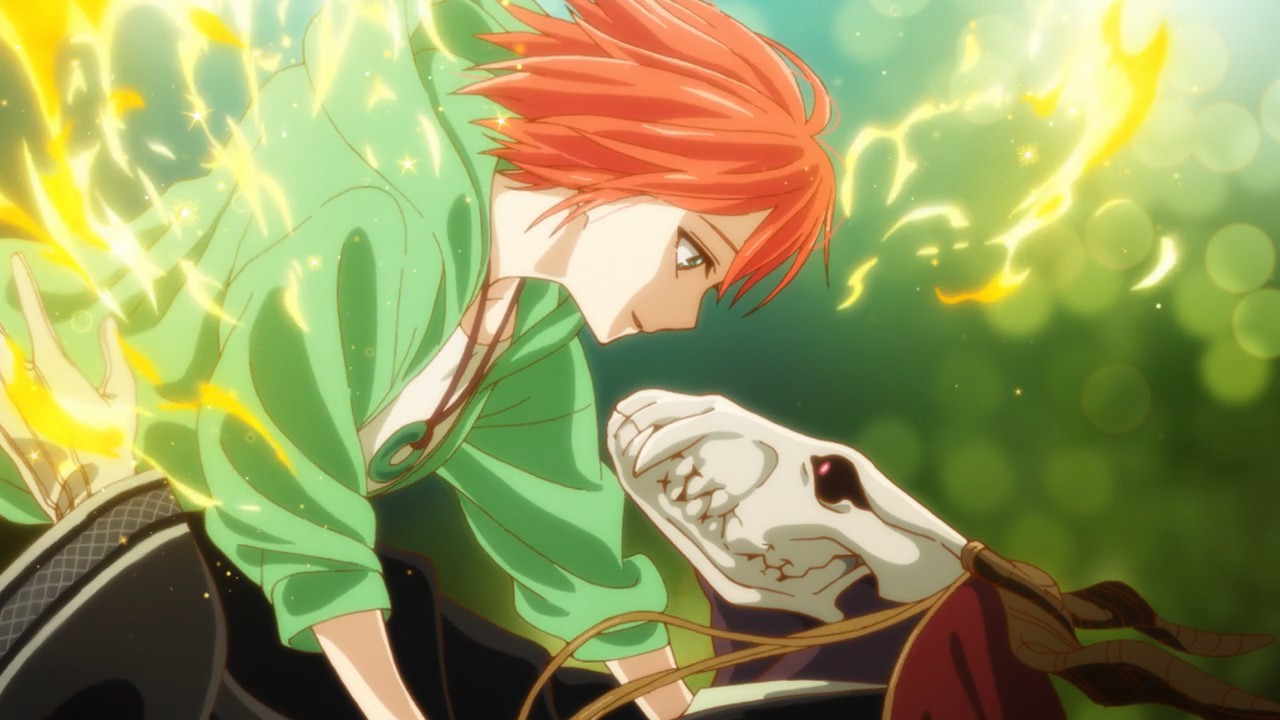 4. Mahoutsukai No Yome.
Chise Hatori, a 15-year-old Japanese girl, was sold for five million pounds at an auction to a tall masked gentleman. Abandoned at a young age and ridiculed by her peers for her unconventional behavior, she was ready to give herself to any buyer if it meant having a place to go home to. In chains and on her way to an unknown fate, she hears whispers from robed men along her path, gossiping and complaining that such a buyer got his hands on a rare "Sleigh Beggy."
Ignoring the murmurs, the mysterious man leads the girl to a study, where he reveals himself to be Elias Ainsworth—a magus. After a brief confrontation and a bit of teleportation magic, the two open their eyes to Elias' picturesque cottage in rural England. Greeted by fairies and surrounded by weird and wonderful beings upon her arrival, these events mark the beginning of Chise's story as the apprentice and supposed bride of the ancient magus.
Where To Watch: Crunchyroll
5. Inuyasha.
Kagome Higurashi, a fifteen-year-old girl whose normal life ends when a demon drags her into a cursed well on the grounds of her family's Shinto shrine. Instead of hitting the bottom of the well, Kagome ends up 500 years in the past during Japan's violent Sengoku period with the demon's true target, a wish-granting jewel called the Shikon Jewel, reborn inside of her.
After a battle with a revived demon accidentally causes the sacred jewel to shatter, Kagome enlists the help of a young hybrid dog-demon/human named Inuyasha to help her collect the shards and prevent them from falling into the wrong hands. Joining Kagome and Inuyasha on their quest are the orphan fox-demon Shippo, the intelligent monk Miroku, and the lethal demon slayer Sango. Together, they must set aside their differences and work together to find the power granting shards spread across feudal Japan and deal with the threats that arise.
Where To Watch: Crunchyroll (US) Funimation (US) (Sadly I couldn't link to the site as Inuyasha is not available in my country)
And there you have it, my Top 5 Anime of 2020!! Sadly I didn't get around to watching much anime this year, hence the reason why the list is so small, but I am planning on picking up some more titles next year!
What was you top 5 Anime of 2020?
Let me know in the comments below.
If you want to read more stuff from me then don't be afraid to check out my blog to read my most recent stuff, or looking below for some more posts. Also if you want to support How Anime Stuff Works, please consider buying me a KOFI, you can even show your support by liking or sharing this page!!!