Welcome to another post to my 12 Days of Anime! For those of you that just spotted this, the 12 Days of Anime is a simple and small celebration to celebrate all the good and awesome anime that we received last year and in the past!
Today I will be talking about 5 lesser known anime that I highly recommend, I've watched each of these in the past and absolutely loved them all. Some of them are old and may be hard to find but if you do find them, give them all a watch!
Aishiteruze Baby

.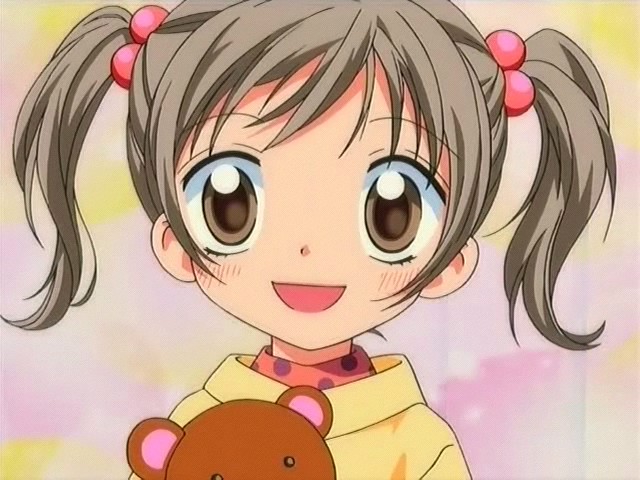 Aishiteruze Baby is a 26 episode shoujo anime that was released back in 2004. It's quite a cute little shoujo anime that involves a young boy, Katakura Kippei, becoming the carer of his 5 year old cousin, Yuzuyu, after her mother disappears, It's has it's funny moments with Kippei trying to be a good carer but failing at times but it also shows how he adapts into the role while also maturing along the way. But be prepared with the tissues as this anime also hits hard in the feels too.
Katakura Kippei is in every way a high school playboy. Spending his days flirting with any female he can see, responsibility is the last thing on his mind. Life takes an unexpected turn for him as one day he returns home to find himself with the fulltime task of caring for his 5-year-old cousin. Kippei's aunt Miyako had disappeared, appearing to have abandoned his cousin, Yuzuyu. With Kippei's lack of responsibility and knowledge of childcare and Yuzuyu's injured heart with the disappearance of her mother, their time together is in for a bumpy ride.
2. The Vision of Escaflowne.
One of my favorites that I will never shut up about. (≧▽≦) The Vision of Escaflowne is one of those anime that just wasn't given the love it truly deserves and just went under the radar, around the time this aired we did have the likes of Dragonball Z, Gundam Wing and Tenchi Muyo.
The Vision of Escaflowne focuses on a young 15 year old girl, Kanzaki Hitomi, as she gets transported to a whole new world called Gaea, alongside a mysterious young boy, Van Fanel, after witnessing him slaying a dragon. In this new land, Hitomi soon discovers that Van is a prince of the Kingdom of Fanelia, which soon falls under attack by the evil empire of Zaibach. In an attempt to fight them off, Van boards his family's ancient guymelef Escaflowne—a mechanized battle suit—but fails to defeat them, and Fanelia ends up destroyed. Now on the run, Hitomi and Van encounter a handsome Asturian knight named Allen Schezar, whom Hitomi is shocked to find looks exactly like her crush from Earth. With some new allies on their side, Van and Hitomi fight back against the forces of Zaibach as the empire strives to revive an ancient power.
3. The Twelve Kingdoms.
The Twelve Kingdoms is something I stumbled across recently, I never heard of this anime at all, I just stumbled upon it when I was rummaging my anime list for a whole different anime (which I forgot about) and literally became interested due to the story being a little similar to Fushigi Yugi.
Youko Nakajima has only ever wanted to be normal. She does what she is asked, gets good grades, is the class president, and even helps her classmates whenever she can—but because of her red hair, she has never fit in. With her pushover attitude, Youko lets classmates take advantage of her, so she has nobody she can really call a friend.
But on an otherwise ordinary day, a man who claims to be from another world barges into Youko's classroom and bows before her. This elegant blond-haired man, Keiki, claims that Youko is his master and belongs on the throne of his kingdom. However, their first meeting is cut short as Keiki has been followed by otherworldly beasts called youma. He is able to escape with Youko into his own realm, but two other classmates—Ikuya Asano and Yuka Sugimoto—are caught up in the madness as well. Unfortunately, their troubles have only just begun, as the youma attack leaves them separated from Keiki. Alone in this strange new land, these ordinary students must learn to fend for themselves or die.
4. Outlaw Star.
Another oldie from the 90's, I don't really hear anyone actually talking about Outlaw Star, It's a quite an old sci-fi anime that does have alot of adult undertones. It's dark at times, full of action, with some romance and comedy thrown in. In a way Outlaw Star does really remind me of Space Dandy in some ways.
Gene Starwind has always dreamed of piloting his own ship out into the vast sea of stars. Unfortunately, not all dreams come true, as he spends his days working odd jobs alongside his partner, James Hawking, on the small planet Sentinel III instead. However, this all takes a turn when the duo takes on a job from Rachel Sweet who, unbeknownst to them, is actually a treasure-hunting outlaw. Tasked with protecting a mysterious girl known as Melfina, the meeting irrevocably changes the pair's lives as they are sent out into the great unknown aboard the highly advanced ship, Outlaw Star.
Outlaw Star follows Gene and his ragtag crew as they brave the final frontier, navigating the stars in search of answers to the mysteries surrounding Melfina. Encountering dangerous bounty hunters, space pirates, Taoist mages, and even catgirls, there is sure to be an exhilarating adventure around every corner.
5. Burst Angel.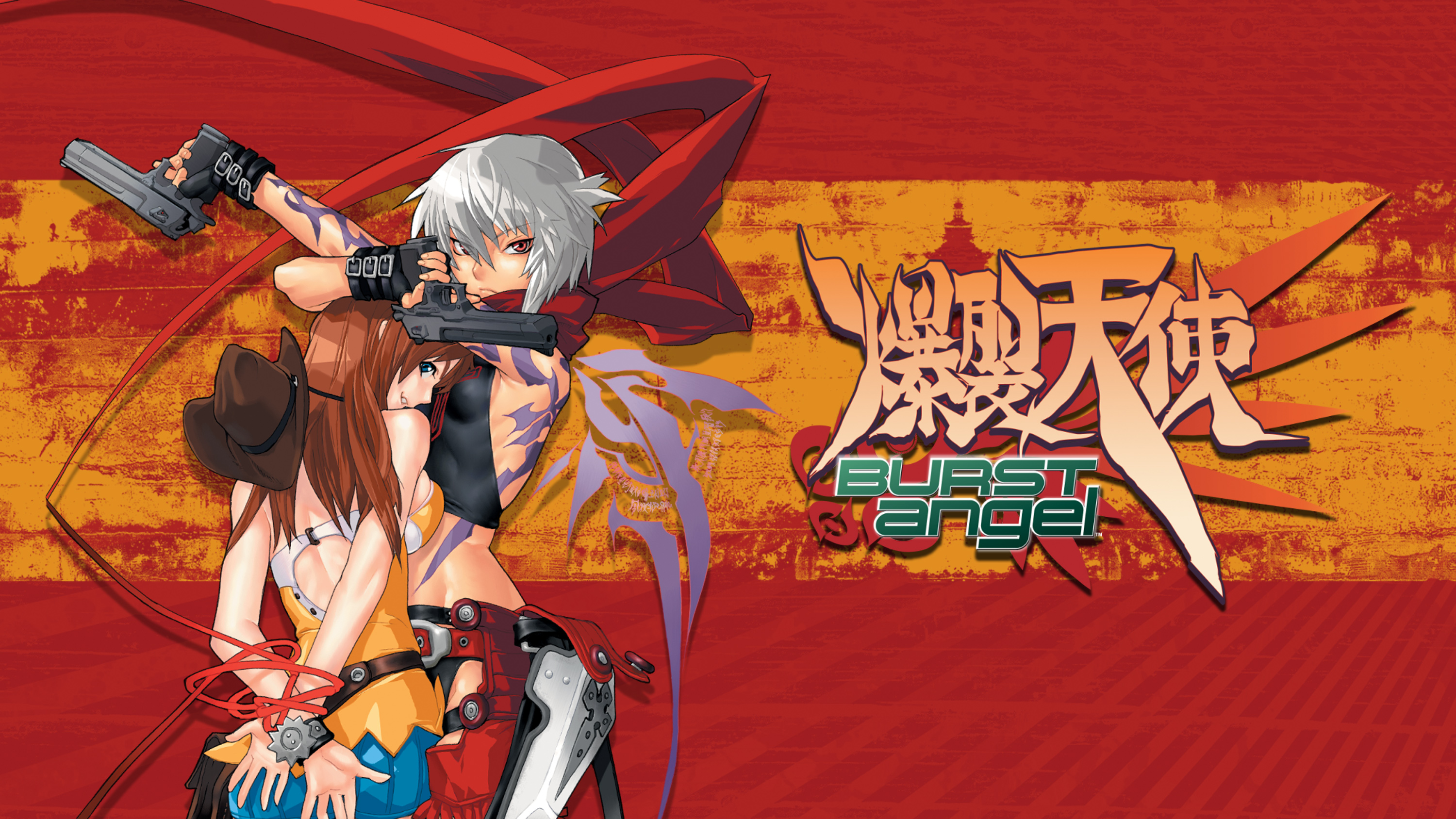 Burst Angel is another anime I recommend checking out. It's an action packed sci-fi anime with the some interesting leading ladies that really know how to use a firearm. Burst Angel does have it's flaws and doesn't come across as strong as the others but I did thoroughly enjoy the anime alot.
In Japan's not-too-distant future, crime has become so common that the government has legalised firearms for citizens to use in self-defence. To combat this new wave of wrongdoing, the Recently Armed Police of Tokyo was established in hopes of hunting down criminals with lethal force.
Kyohei Tachibana is a gifted culinary student who dreams of saving up enough money to become a pastry chef in France. When four young mercenaries ask him to be their cook, he's forced into making a tough choice. As Jo, Meg, Sei, and Amy take on the bloodiest jobs in the chaotic city of Tokyo, Kyohei accepts an imminent descent into the world of crime—and he'll do a lot more than just cooking!
And there you have my Top 5 Lesser Known Anime List, this list contains anime that I think hasn't has their chance to shine, it's upto you to decide whether you agree or disagree, I put this here for fun, please don't spoil it by starting an argument. Until next time!
If you want to read more stuff from me then don't be afraid to check out my blog to read my most recent stuff, or looking below for some more posts. Also if you want to support How Anime Stuff Works, please consider buying me a KOFI, you can even show your support by liking or sharing this page!!!