Hello fellow Otaku's and welcome to my Anime Corner!!
Grab some snacks and your favourite drinks, make yourself comfy as we talk about anything anime!
As you can tell I decided to make a come back to my blog and start something new, I usually do episode by episode recaps and then post my opinion about the episode that I have just watched, but due to work picking up and not having much time to blog due to this I thought why not do something where I can just talk about my opinions on the anime I have just watched over the week and post it over the weekend, it may make things easier for me then doing an in depth episode recap.
Today though I'm going to be talking about all the anime that I am currently watching at the moment, it's a bit of a recap about what I am watching and what ones I will be blogging about. So lets get on with the show!
One Piece Season 1.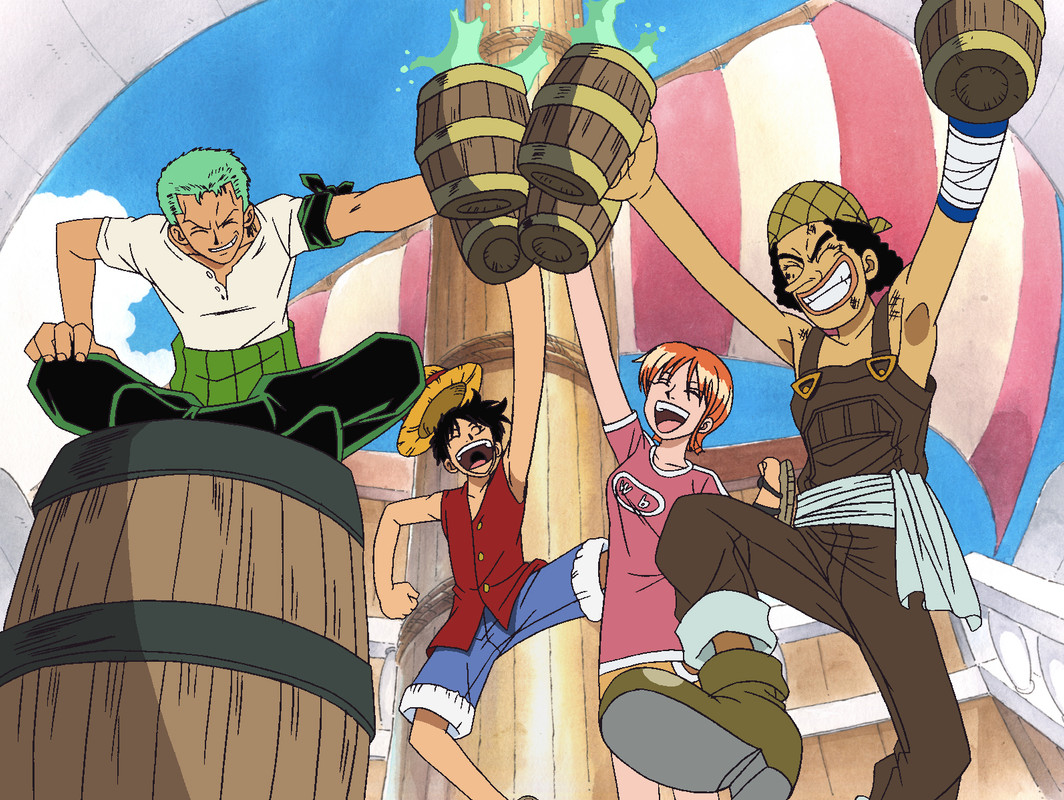 Yep, I finally decided to watch all 900+ episodes to One Piece, I am familiar with the anime from watching the dubbed season one way back on Toonami (even though that scarred me for life!). So far I have to admit that I thoroughly been enjoying the anime, it has had me in hysterics at times and is just the anime that I needed to watch after a hard day at work. I really needed a light hearted and comedic anime to watch on my down time just to cheer me up and Luffy & co have done just that! (It was toss up between One Piece and Gintama.)
I love all the characters though I do find Nami a little bit annoying at times. the way Luffy see's potential in Nami, Zoro, Usopp and Sanji is amazing, with each of them having their own backstory's that touch the heart but also having some silly quirks that make me chuckle! (Like Zoro sleeping alot of the time!)
I wanted to pick up a comfort anime that I wouldn't mind not blogging about and One Piece came to mind, it's not that I hate blogging about all the anime I watch but sometimes I just want to binge something and have to not worry about holding off on watching the next episode or season till I wait up a review on it.
Boku No Hero Academia.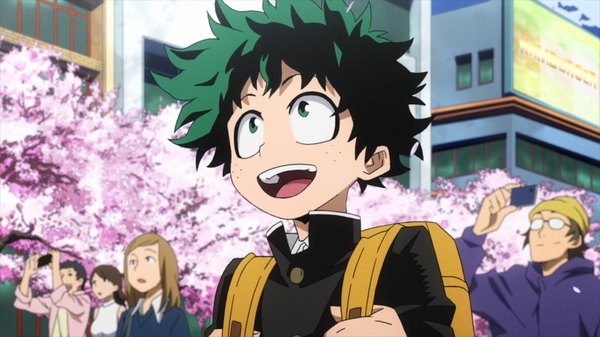 Another anime that I've just given in to watching, I did get halfway into season 1 when it aired back in 2016 but stopped watching due to personal reasons at the time. I have since wanted to pick it up again and try and get back into it though I only just watched Episode one so far!!
I love the artstyle and the whole super hero storyline that Boku no Hero gives us, I am a huge fan of Marvel and DC and just fell in love with Boku no Hero Academia so so much, hopefully I won't just drop it this time around and will be able to watch all the seasons that have aired. I will be blogging about this in future so watch this space.
Fairy Ranmaru.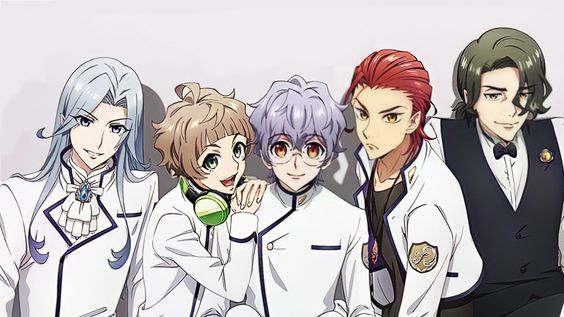 Okay this anime I picked up on a whim after seeing this posted all over TikTok and just was like "HOLY BUBBLE TEA BASKETS!" (okay I didn't say that, but I don't want to curse on here!)
I just had to give episode one a try and I do like what I am seeing even though the plot is still a tad all over the place. The animation is a solid and well Magical Boys is a yes from me, I will be reviewing this as I watch it so definitely watch this space for that alongside Vanitas and Boku no Hero Academia.
Case Study of Vanitas.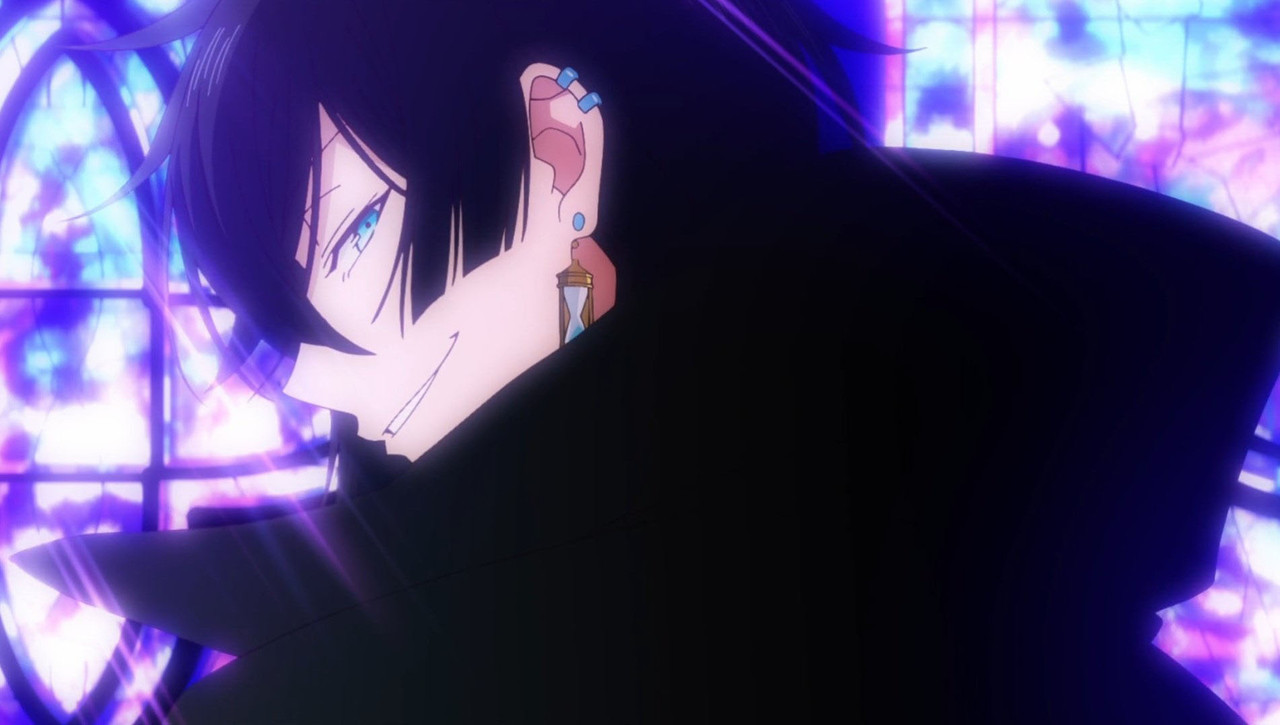 I was keeping an eye on this and waiting for the anime adaption to the Case Study of Vanitas to air. I am still needing to watch episode one once I get a chance but from what I have read of the manga I am excited to see in the anime adaption, I will be reviewing this as I watch it so definitely watch this space for that alongside Fairy Ranmaru and Boku no Hero Academia.
Horimiya.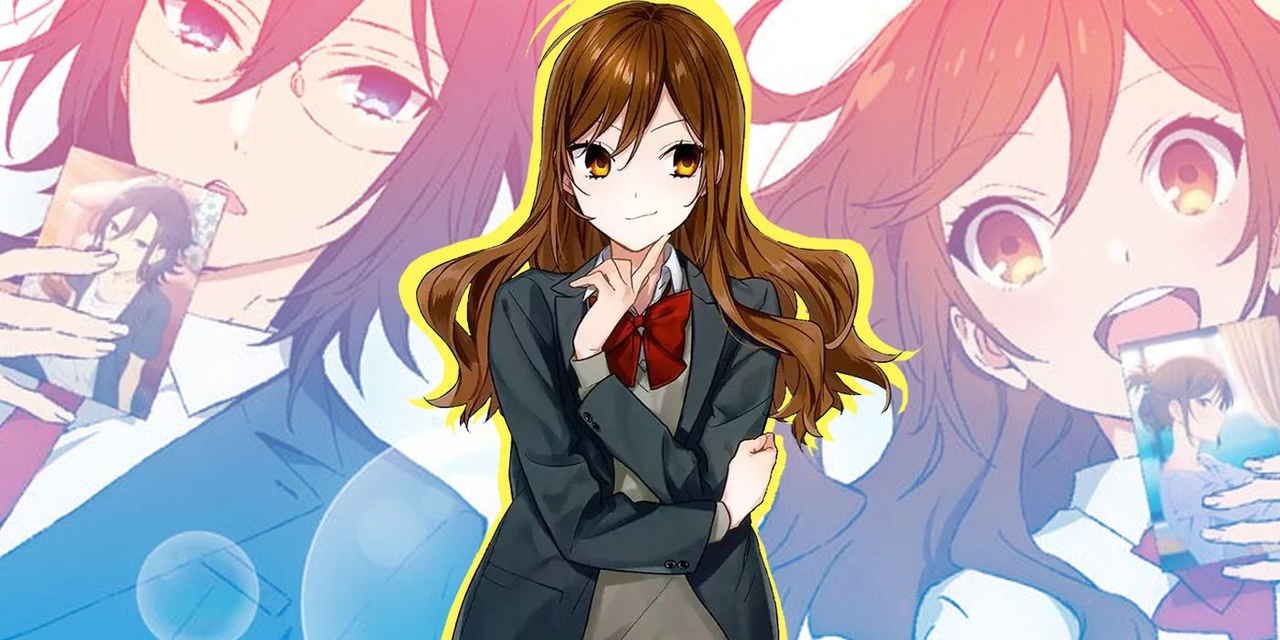 Of course I am not forgetting the anime that I currently carrying on with, Horimiya being one of them. I am excited to watch the whole season now that it has finally finished airing and seeing what is in store next for Miyamura and Hori!
Though this will still be an episode by episode recap and review like I have done with the previous episodes, I am a bit of a perfectionist and hate changing things once I started them, so me changing the way I review some anime like Horimiya, Fruits Basket, ect would kinda trigger me a little.
Fruits Basket.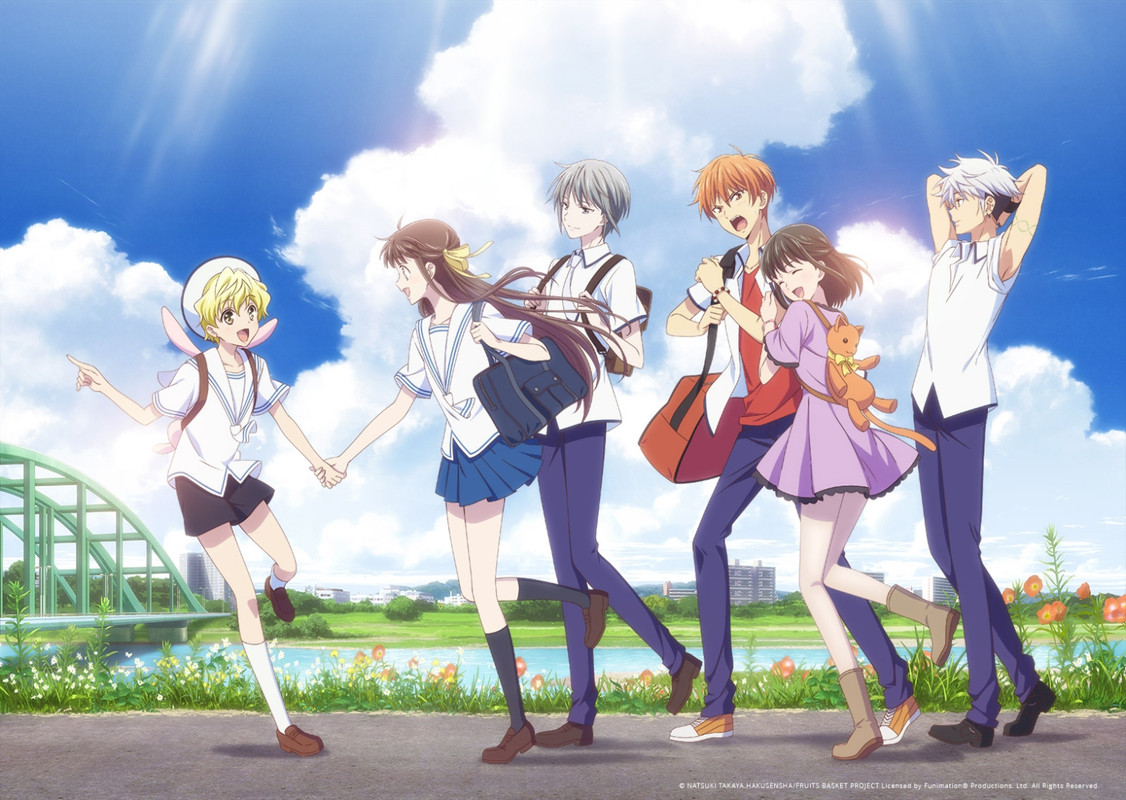 I am still stuck on season one to this, and there's a reason why I put a slight hiatus on watching Fruits Basket, due to the way my mental health has been I haven't been wanting to watch an anime that will kick me right in the feels, I really need to be prepared to watch this beautiful anime and well I'm not ready at the moment, don't worry I won't just drop Fruits Basket and will pick it up again eventually.
Just like Horimiya I will carry on doing the episode by episode recap/reviews on this once I get around to watching to watching episode 5.
Tonikawa – Over The Moon For You.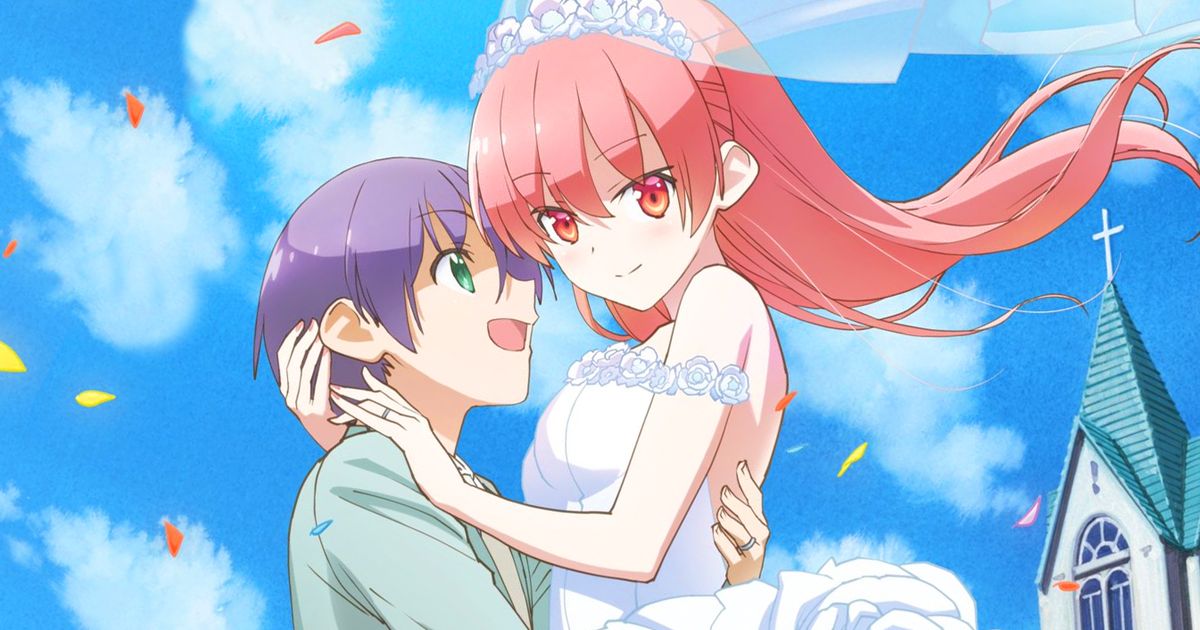 I am also carrying on with Tonikawa even though episode 3 was a bit boring for me. I still want to give this anime a chance and cause it's relatively short I don't think that I want to drop it after 3 episodes, Plus I want to know just who Tsukasa is, the whole show is a mystery and I really hope that it picks up soon.
Sk8: The Infinity.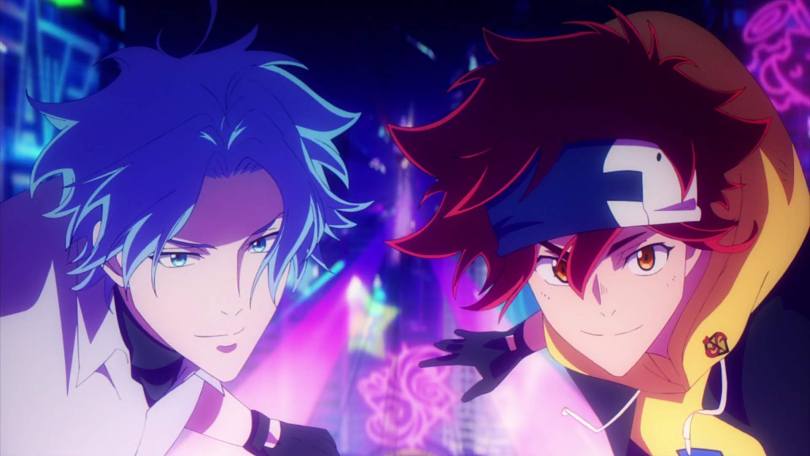 I am not doing much justice to this hidden gem at all! I only reviewed the first episode and haven't touched it since even though I thought that this anime was a hidden gem and loved everything I saw!
That's going to change as I am going to carry on watching this series like all the others and will be posting more about it along the way!
Kimetsu no Yaiba.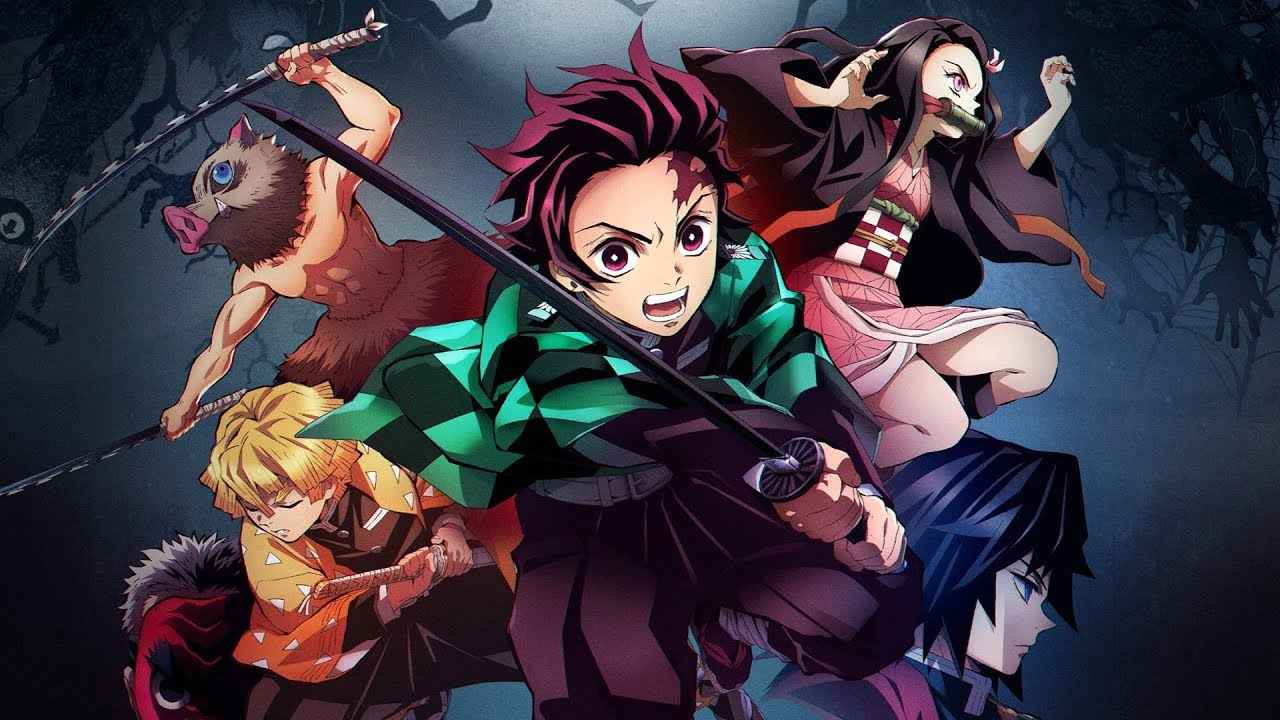 I'm also going to carry on watching Kimitsu no Yaiba, I'm really enjoying it so far and just wanna dive into the next episode!! I can understand the hype around Kimetsu no Yaiba, it's pretty much full of action in each episode and Nezuko is just a cutie!!
Plus I do wanna pick up season 2 and the movie so I better get on and finish season 1!
Okay so that's my list of anime that I am currently watching, there are a few others that I so want to pick up but I'm trying to stop myself from doing so due to how many I am watching at the moment! U_U But you will hear alot about these on this blog eventually.
With my blogging it will be a hit and miss and depends when I have some time off to actually blog anything. \>.</ (Like right now I am still waiting for next week's rota to be published so I can plan my days off.) For now we just see how things go.
If you want to read more stuff from me then don't be afraid to check out my blog to read my most recent stuff, or looking below for some more posts. Also if you want to support How Anime Stuff Works, please consider buying me a KOFI, you can even show your support by liking or sharing this page!!!