Hello fellow otaku's!
I was tagged by the lovely Yomu to do the Peer Pressure Tag, now I'm one of those people that doesn't respond well to per pressure, like at all and that's the truth. I really don't know what else to put!!! Just that I don't do well under pressure!! Hahaha!
Anyway thankyou for the tag Yomu! If you're looking for another anime blog, please check out Umai Yomu Anime Blog, Yomu is a anime blogger that lives in Japan and blogs about not only anime but also about Japan, Yomu's posts are fun to read and very informative, so don't be afraid pop over there and spread some love!
Anyway lets get on with the tag!
Rules.
Link back to the creator, which is Random Thoughts of My Fandoms.
Provide a link to the person who tagged you.
Answer all questions honestly
Come up with 5 questions of your own. (4 have to be about peer pressure; 1 can be random and about whatever)
Tag at least 10 people and provide links to their blogs. Please no "you!"
Recommend at least 5 books or songs you see everywhere/are very popular that you've read or listened to.
Use the hashtag #peer pressure tag for easier visibility
I'll try and follow them but I don't respond well to peer pressure, You can't make me follow them!! 🤣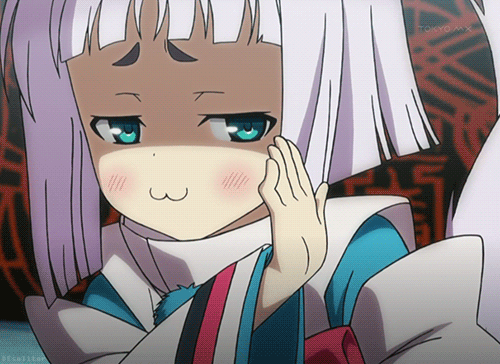 I'll be doing the initial questions first then the questions by Yomu.
1. Have you ever done anything because you were scared you'd be missing out?
This one doesn't really come across as peer pressure to me, but more about missing out in life in general, with that said, I have done something that I was afraid that I would be missing out on and that's moving out of my parents home, I knew that I would regret not doing so when I had the chance too, so bit the bullet and moved. The environment there was always toxic and strained, I needed somewhere calmer and way more peaceful so when my partner asked me to move in with him, I literally didn't pass that up at all!
Best decision ever!
2. Do you often do things just because your friends or someone close to you is doing it?
Nope. Never. I was never pressured into doing stuff because of my friends or my sisters because they were into it. I always did my own things and made my own decisions. I always believe that people should discover their own individuality and shouldn't just get into something all because everyone else is on the same band wagon. I guess when it comes to knowing what I want I can put my foot down and say I don't want to do it if I don't want to.
3. Have you ever felt uneasy about giving your opinion simply because it would be unpopular?
Plenty of times! I was bullied alot at school and abused at home alot, because of this it has affected my confidence alot, so me voicing my opinion on certain topics is something I tend to struggle with. I always end up thinking that by voicing my opinion about something, it would make people hate me or that I'm too different because I have a different view point on certain things. I always struggle to even have in depth debates as I'm don't deal well with aggressive people. I did write up my unpopular opinions at one point and got a tad anxious about posting it as I didn't want people to think bad of me for not liking something that they like.
4. Do you ever find yourself running away from popular things because you don't want to be labelled as "basic?"
I never thought that people could call you basic for liking something that is popular! But thinking on it now, I do keep away from shows like Bleach, Naruto, and Death Note and never post anything online about Boku no Hero Academia or Shingeki no Kyojin because they're so popular. I don't really want anyone to criticise me for liking them at all.
5. (Random question) What's your dream job?
I would love to teach! I would die to have a teaching job in history! I have had alot of people say to me that teaching is a hard job to do but they never seem to realise or remember that I did have a teaching position in the past. I was a volunteer at my local zoo and was based in the educational department where I had to teach children about all the different kinds of animals, reptiles and mammals that we had at the zoo and how much care was given to each of them, I also had to do basic childcare and keep an eye on the school groups we had whenever we toured around the zoo. It was one voluntary job that I loved and lead me to want to be a teacher at some point in my life.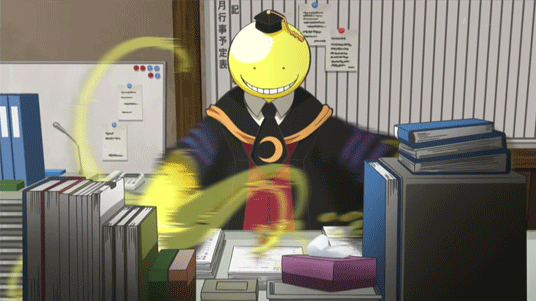 Next we have Yomu's questions!
Has an animal ever pressured you into doing something (good or bad)?
Well I have 4 cats so I'm always being pressured into doing something for them even when I have a bad day and just don't want to do anything, they always keep me going. I mean who else is going to look after them! It's the best thing about being a pet owner really, they always push me to get off my butt and be active even when I'm having a bad time with my anxiety.
Have you ever pressured someone into watching a certain anime?
Yep. My partner is a bit of a mecha and gundam fan but he never watched Gundam Wing (or anything from the AU timeline for that matter, like Gundam Seed, or Gundam 00) he just stuck with Universal Centaury and that's it, so when he wanted to branch out more and watch other Gundam series, I did nag him to watch Gundam Wing with me. I never regretted doing that as by getting him to watch Gundam Wing, he literally decided to check out other mecha shows and other Gundam series himself and now has a list of favorites that he won't shut up about!! 🤣
Have you ever been pressured into watching a certain anime?
I have been pressured into watching different anime by my partner, (I guess we like to pressure each other into watching anime) at the moment he is nagging me to watch Clannad, I still haven't gotten around to watching it yet but that's cause I kinda like him nagging me alot over that!
Have you ever pressured an animal into watching a certain anime?
Is it strange to say that I definitely did this….
Look if you want to be part of my family you got to atleast like one anime or manga or some form of animation (like avatar) so of course all my cats are anime fans, though with Videl it's sort of made her hate one anime that I keep going on about, if you ever seen a cat hate on something or even get jealous over a character then you know what I mean, Videl hates me watching Gundam Wing so much and despises Duo Maxwell alot..like when ever I watch Wing I have to deal with my cat trying to shove the TV off the damn unit or parking her butt in front of the TV constantly and even hissing at Duo Maxwell whenever he pops up on screen!! It's so damn hilarious that I don't pay attention to the episode cause I'm in hysterics!! 🤣
(Random question) Do you like cats?
I think you may already know the answer to this question, I do love cats and want to adopt more cats and have a huge harem full of cats!!! (okay getting abit crazy here…)
I'm just going to put in a random pic of my little Luna because I can! ❤️❤️❤️❤️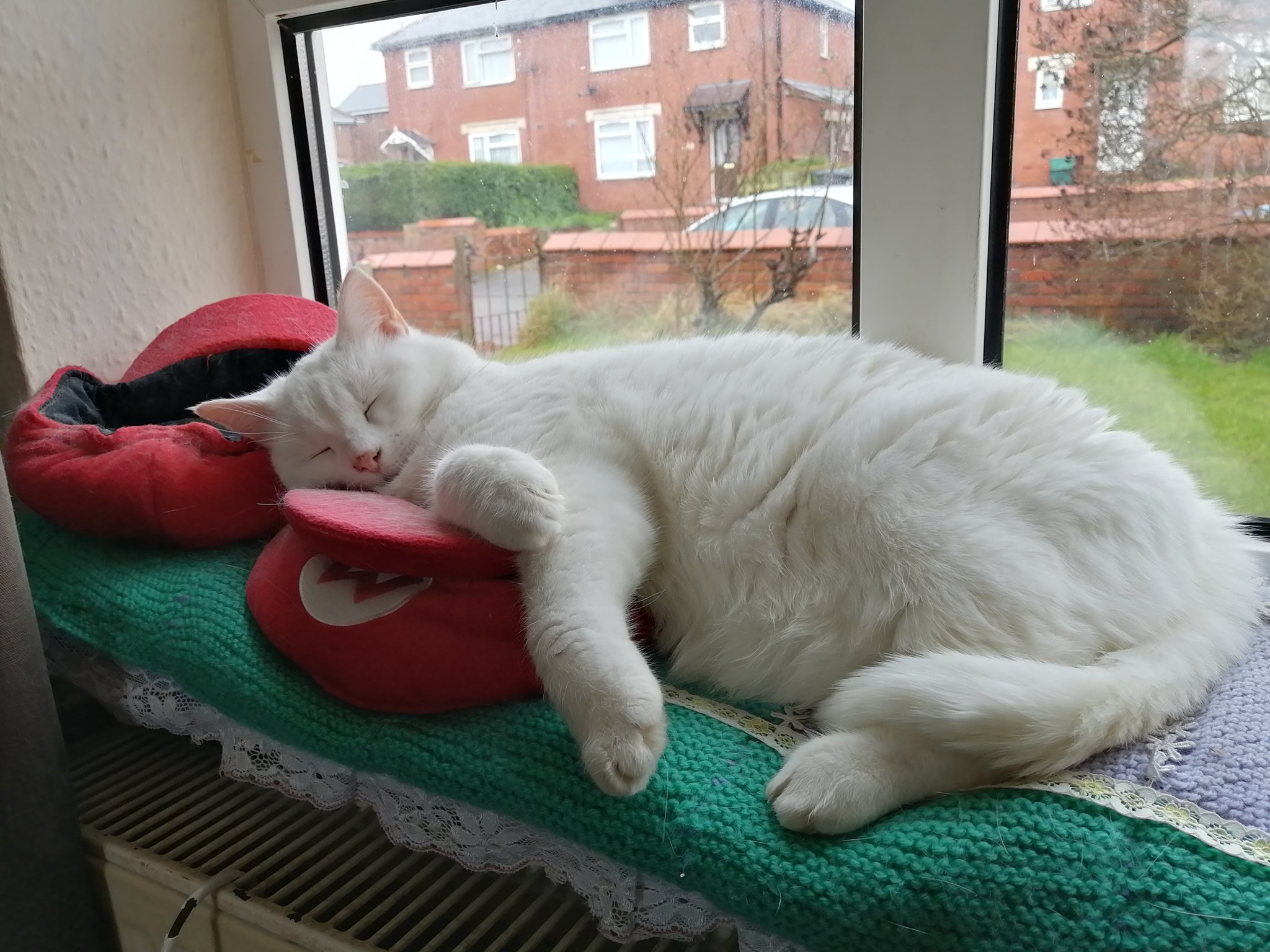 My 5 Questions For You To Answer.
Have you ever felt pressured into fitting in somewhere?
Have you ever felt pressured into playing a game that you didn't want to play, all because everyone else was playing it?
Has peer pressure ever had a positive affect on you?
What sort of blogging pressures have you had?
(Random Question) What are you doing right now….
Nominees.
My nominees are:
YOU!
That Random Editor's Anime Blog
My Recommendations!
Now I'll have too recommend 5 pieces of media, and as I am a right book worm and haven't spoken much about any reading material yet, I shall recommend books, and cause this is a anime/manga focused blog I shall recommend manga.
Ao Haru Ride.
This is a lovely slice of life romance manga that I recently got into. It focuses on Futaba Yoshioka, who want to be unpopular due to all the male attention she got during middle school which led her to be shunned by most of the female students. Futaba decides that high school will be her chance to revamp her image, so she starts acting unfeminine and indifferent to the boys. Ao Haru Ride follows Futaba as she searches for true love and friendship while staying true to herself.
Yona of the Dawn.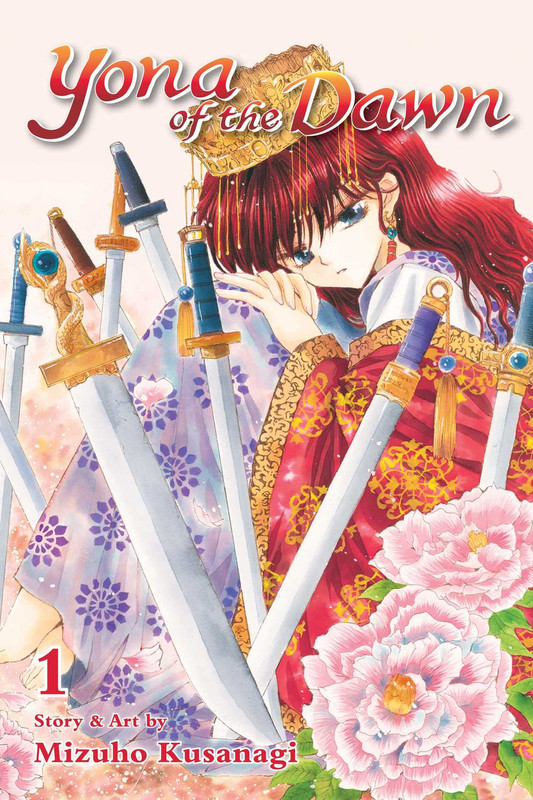 Another Shoujo that I'm currently reading, I picked this up after watching the anime and noticing that the manga carries on where the anime finishes, so there's alot more to the story then what the anime shows. Princess Yona is the heir to the Kingdom of Kouka and lives a lavish life. In love with her cousin, Su-won and protected by her bodyguard, Son Hak, she wants for nothing and remains sheltered from the harrowing reality outside the castle walls, till her life gets turned upside down when Su-Won murders her father and orders her arrest!
Yona is forced to flee with Son Hak, on the run she comes across an exiled priest that tells her the tale of the kingdom of Kouka, which was once ruled by a red dragon in human form. By his side, four warriors imbued with dragon blood helped him lead the kingdom to prosperity. Time passed, and this tale became a legend to tell children. With this tale she goes to find the four legendary dragon warriors and restore peace to her kingdom.
Spy x Family.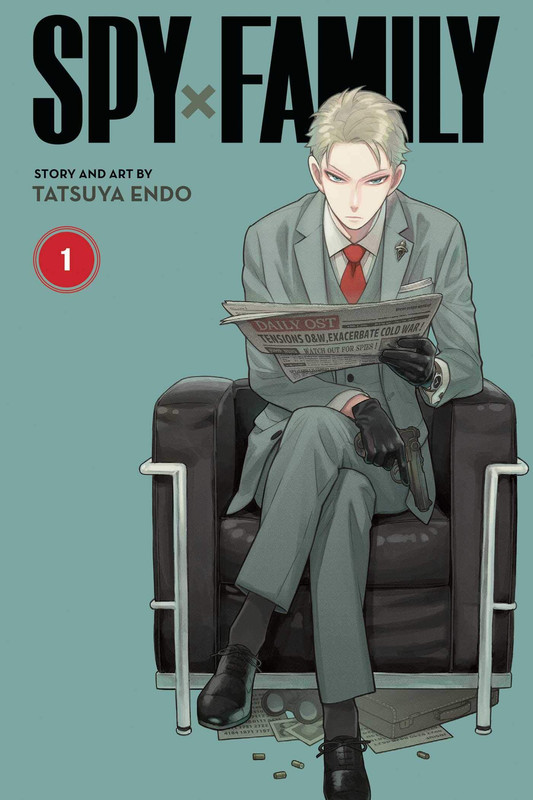 This is a manga that focuses on an agent known as Twilight, that under goes a secret mission to investigate an Ostanian politician, named Donovan Desmond by infiltrating his son's school: the prestigious Eden Academy. But to do so Twilight has to marry, have a child and play family.
Twilight, aka "Loid Forger," adopts an orphan named Anya to play the role of a six-year-old daughter and prospective Eden Academy student. He also marries Yor Briar, an absent minded office worker looking for a husband to show off to her friends. The thing is Loid isn't the only one with a secret. Yor Briar is actually the secret lethal assassin "Thorn Princess," For her marrying Loid creates the perfect cover. Anya isn't just an ordinary girl, she is in fact an Esper, a product of secret experiments that allows her to read minds.
Under the guise of "The Forgers," the spy, the assassin, and the Esper must act as a family while carrying out their own agendas. Although these liars and misfits are only playing parts, they soon find that family is about far more than blood relations.
A Bride's Story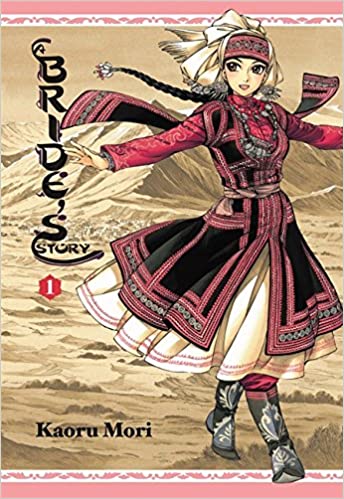 It's the 19th century in a tribal town near the Caspian Sea, Central Asia. People lead simple lives along the Silk Road, believing in various customs and traditions as they have for many years. Amir Halgal is a beautiful 20-year-old woman skilled in archery, hunting, and horseback riding. She has come from a faraway village for an arranged marriage to a charming 12-year-old boy by the name of Karluk Eihon.
Due to the large age difference, the relationship between Amir and Karluk is a little awkward initially. However, everyday interactions between the two allow them to develop feelings of love and respect for each other that eventually strengthen their bond. Otoyomegatari follows the daily lives and challenges of Amir and Karluk alongside various other couples across Central Asia, in a beautiful portrayal of the culture and traditions of the brides of the era.
The Demon Prince of Momochi House.
This manga is similar to Kakuriyo: Bed and Breakfast for Spirits, On her 16th birthday, Himari Momochi receives a letter stating she has inherited a mansion called the "Momochi House." Having been raised in an orphanage, this mansion is the only thing left of her real family, so Himari pays no mind to the rumors that it may be haunted. Upon entering it, she meets Aoi Nanamori and his companions, Ise and Yukari, who all seem to be squatting in her new home. Although they warn her to leave the house, Himari vows to be the one to make them leave instead.
But soon, she is attacked by youkai and finds out that the house sits in the space between the world of the living and the spirit realm. Even more surprising, Aoi was chosen to be the guardian of the house—a position originally meant for Himari. But this great power came with an awful price: Aoi can never leave the mansion, and his existence in the human world has been erased. Ignoring his pleas for her to leave the mansion, Himari promises to help Aoi break the housebound curse as she begins living under the same roof as him.
---
And I think that's a wrap for this tag post, if you made it this far, Thankyou for reading!!
If you want to read more stuff from me then don't be afraid to check out my blog to read my most recent stuff, or looking below for some more posts. Also if you want to support How Anime Stuff Works, please consider buying me a KOFI, you can even show your support by liking or sharing this page!!!